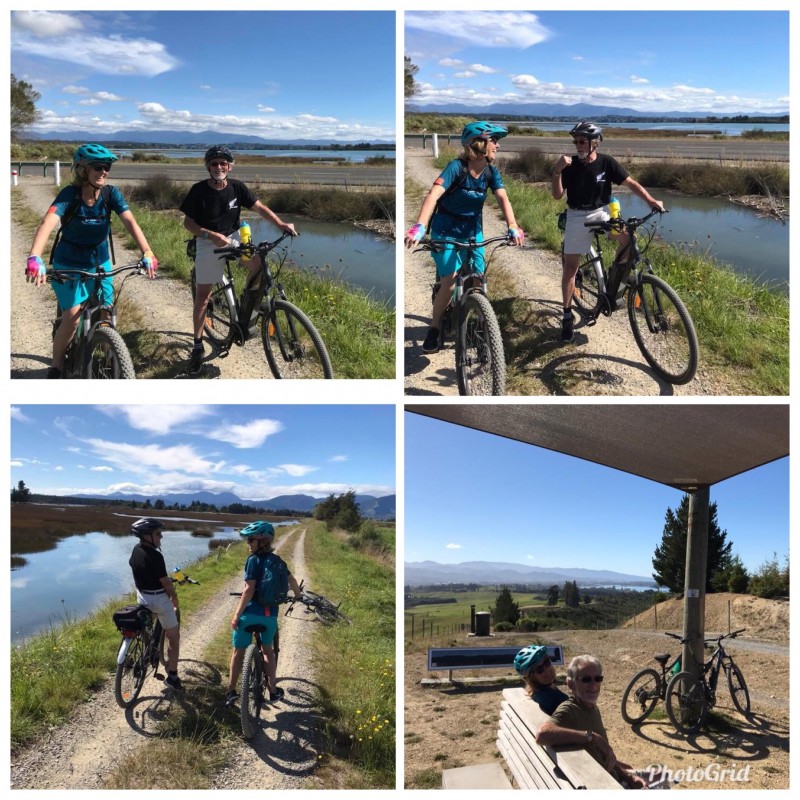 Published 2020-01-04
My normal riding buddy is my husband Mick but these photos are of my 75 yr old dad and I. He came for his first visit to NZ so we hired an e-bike for him and took him along the Tasman's Great Taste Trail. It had been many many years since he'd last been on a bike and he loved it, so much so that we did it again on another day too. He's coming again next Summer so we'll take him on another few rides.
I've done the Wilderness Trail with Mick which was amazing and we're now planning for the A2O Trail. We regularly do the Great Taste Trail as we live on it.
Happy, safe biking everyone.