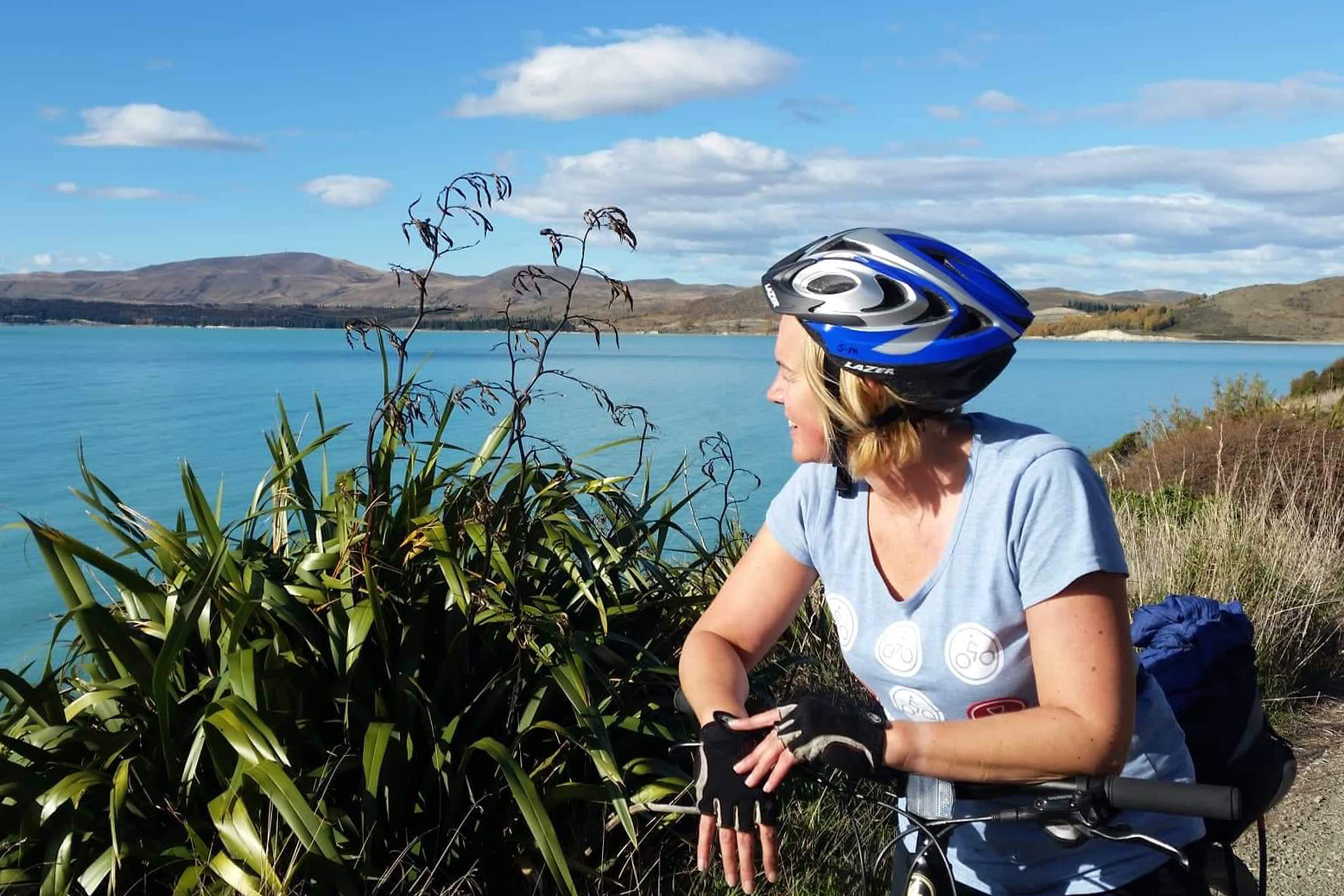 Published Apr 14, 2020
The Ministry of Business, Innovation and Employment (MBIE) has made $1 million of its Ngā Haerenga/New Zealand Cycle Trail Fund available specifically for the employment of trail managers for the 22 Great Rides.
The funding is available to councils and trusts managing individual trails. It may be invested in new positions, or where managers are already in place it can be used for general trail maintenance costs.
New Zealand Cycle Trail Inc. General Manager Janet Purdey says the fund reflects the importance of the people behind the trails who routinely work beyond the bounds of their job description or even volunteer.
'This fund will not only alleviate pressure on existing trail managers but also create new positions to take our Great Rides to the next level. Some trails simply haven't been in a position to appoint a manager, so this news will be especially welcomed by them,' says Purdey
NZCT Inc. has long advocated for trail manager funding, the benefits of which were highlighted in MBIE's NZ Cycle Trail Evaluation Report 2016. The report identified both a lack of dedicated trail management and volunteer burn out as risks to trails' sustainability.
'MBIE has responded to the call from our regions and the timing couldn't be better,' says Purdey. 'Now, more than ever, we need those connectors, communicators and motivators to help our trail network reach its potential as drivers of economic, recreational and social benefits.'
MBIE investment manager Martin Cavanagh says managing and mobilising community support and business is key to sustaining a world-class trail network. 'New Zealand's Great Rides offer Kiwis and visitors a great way to experience Aotearoa, and it's important to support trails with the appropriate investment, 'he says.
For more information, see nzcycletrail.com.
---
NEW ZEALAND CYCLE TRAIL KEY FACTS
COVID-19 Alert Response – with the country currently at Alert Level 4 some of the Great Rides are closed and others open but with restrictions. For more information, please read our COVID-19 Alert Response. If you are going to ride your bike, stay on very local tracks, cycle on your own or with your self-isolating group, don't take any risks and follow all of the government's hygiene guidelines.

The New Zealand Cycle Trail (NZCT) – also known as Ngā Haerenga ('the journeys') – encompasses 22 Great Rides totalling more than 2500km – mostly off-road and showcasing the very best of New Zealand's landscapes, environment, heritage and culture.


Connecting the Great Rides are 24 Heartland Rides, part of a growing network of cycle-touring routes taking in quiet country roads and off-road pathways.


The NZCT has bedded down as an important tourism and recreational asset promoting and activating nationwide, all-season visitor dispersal; domestic tourism; community wellbeing; restoration of nature and heritage; and sustainable tourism.


Ngā Haerenga The New Zealand Cycle Trail Incorporated (NZCT Inc.) was established in 2014 as an independent body responsible for the long-term governance and management of Ngā Haerenga The New Zealand Cycle Trail. It is primarily government funded via the Ministry of Business, Innovation and Employment and is also supported through funds from a national partner programme, membership fees and website advertising.


NZCT co-operates with countless stakeholders and supporters including DOC, NZTA, councils, bike clubs and volunteer organisations, as well seven national partners and more than 600 official partners offering trail support services such as accommodation and tours.

For more information please contact:
Janet Purdey, NZCT Inc. General Manager, tel 029-306 7290.