Sarah Ulmer's biking buddy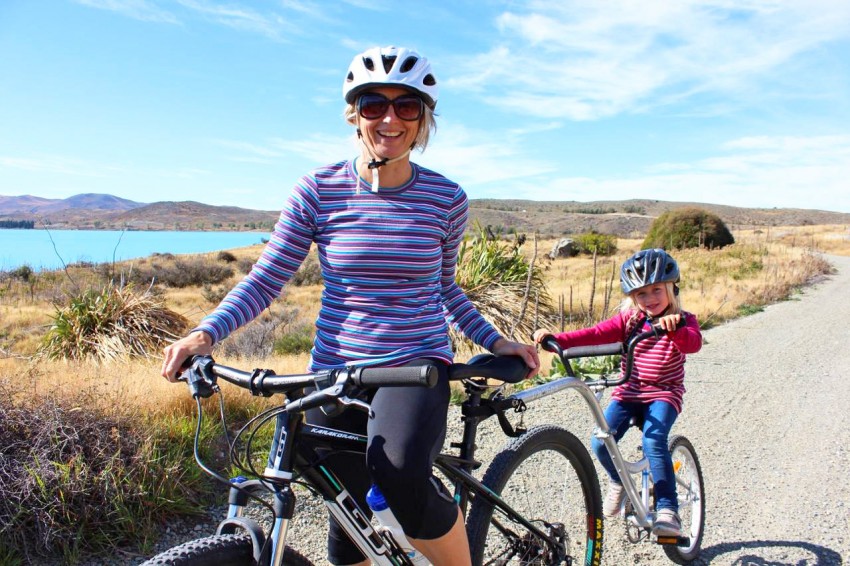 Published 2019-12-17
My best riding buddies are my family. This should come as no surprise as in recent years my bike has usually had some form of appendage attached to carry or tow a wee sprogette. So my riding mates have been compulsory!
These days the kids are pretty much the only riders I can keep up with, so at least we're all on the same page. I love riding through eyes of the kids, though. You seem to see way more – like rocks to hop over, swimming holes to splash in. And descents feel way more fun, too.
Sadly, our crazy, four-legged red-head is too geriatric to ride with us, although the way I'm going the dog may well get invited along with me!
Contributed as part of the Biking Buddies Photo Competition.