Patrick Morgan's trail tip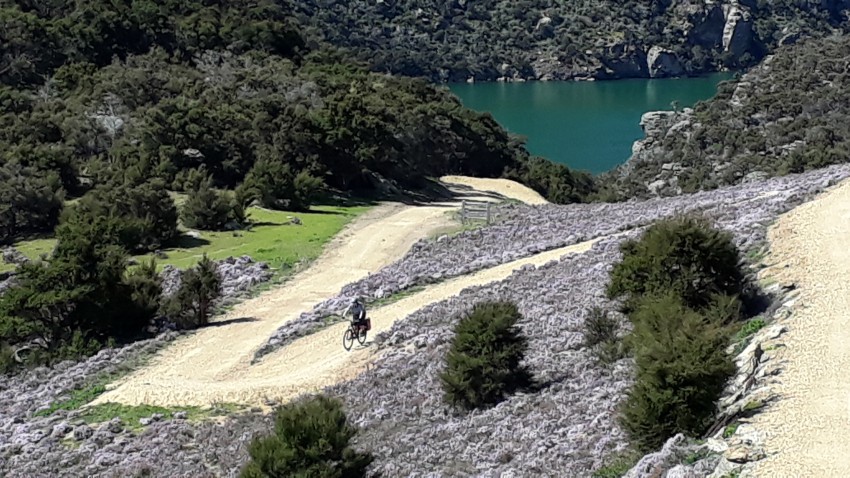 Published 2020-05-26
Have you been to Roxburgh yet?
They used to run a tourism campaign, 'Don't leave town until you've seen the country'. New Zealand is jam packed with small towns overflowing with character and history. Roxburgh does not disappoint.
We chose spring to ride from Alexandra to Roxburgh – clear skies, no crowds, and perfumed wildflowers.
This is a ride of three parts. First, it's an easy 10km from Alex to Doctor's Point. Second, a pre-arranged jet boat will scoot you 45 minutes down the gorge. You'll learn heaps about the gold-mining history and the people who lived here. Who knows? You might strike it rich. Third, disembark at Shingle Creek jetty for a picnic lunch then climb the switchbacks up the side of the gorge to Roxburgh Hydro dam. It's another cruisy 9km to Roxburgh, home of Jimmy's Pies, famed through the south.

We did this ride as part of an Otago grand loop: Dunedin – Taieri Gorge Railway – Central Otago Rail Trail – Clyde – Roxburgh Gorge – Clutha Gold to Lawrence. Fabulous!
Submitted by kiwi cycling advocate, Patrick Morgan.