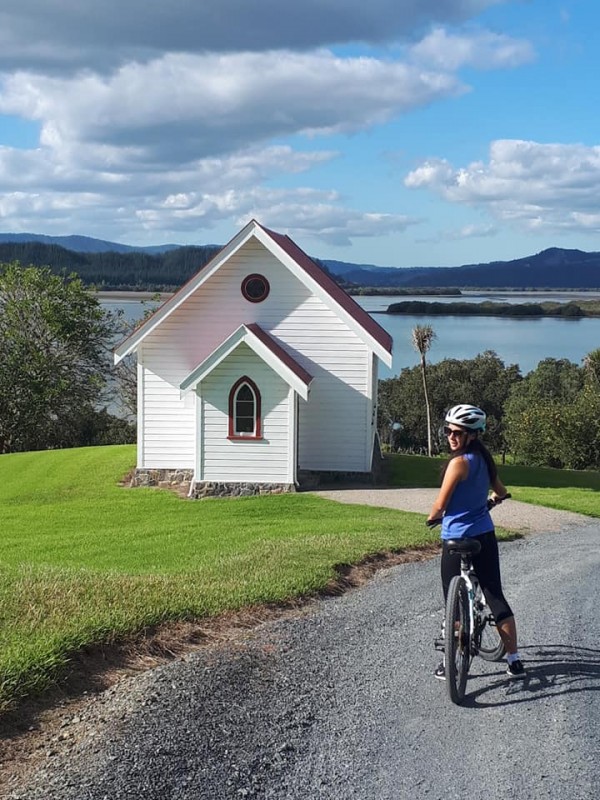 Published 2020-01-12
What a trip! Of course, we cheated by staying in Kaikohe and cycling downhill in both directions!! Yass!

My trusty partner is Miss 16, a stoic cyclist, in fair weather anyway. Fortunately April blessed us with crisp, sunny cycling days.

At the end of the trip, after failing to detect any life whatsoever at the Horeke Pub, we resolutely continued on to the delightful Mangungu Mission House, not even knowing whether it would still be open. What a wonderful surprise to be greeted so hospitably and entertained with stories galore. And the views... what a day!
Biking Buddies Photo Competition entry.