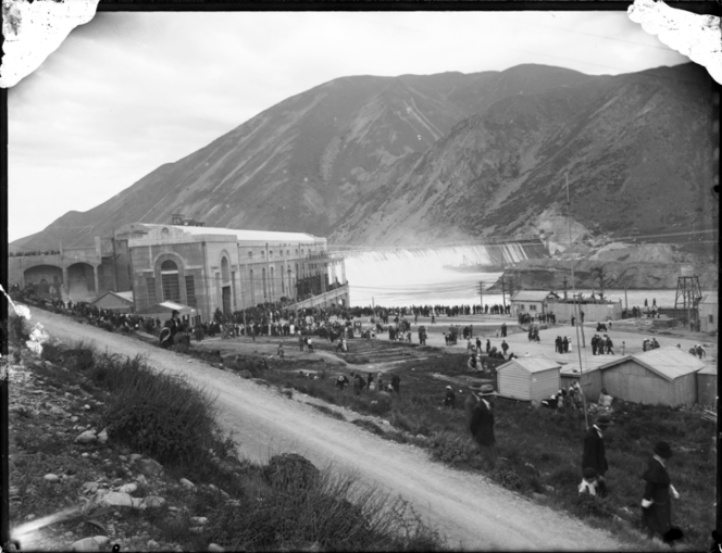 Published 2020-05-28
Be sure to stop and admire the historic Waitaki Dam on the Alps 2 Ocean Cycle Trail. This site has a strong place in NZ's social and construction history. It was the first major dam to be built in the South Island, and the last to be built by pick and shovel. Construction of the 105MW dam started in 1928 and continued through to 1934, built by hand by a work force of more than 3000 hardy folk, toiling through freezing winters and burning summers.
The hydro scheme was also home to what became NZ's Social Security program, based on the scheme that was developed for the workers of the Waitaki dam. The Waitaki river now delivers almost one third of the countries electricity needs.
Image: Ref: 1/1-003835-G. Alexander Turnbull Library, Wellington, New Zealand.
Tip provided Geoff Gabites of bike tour experts Cycle Journeys.