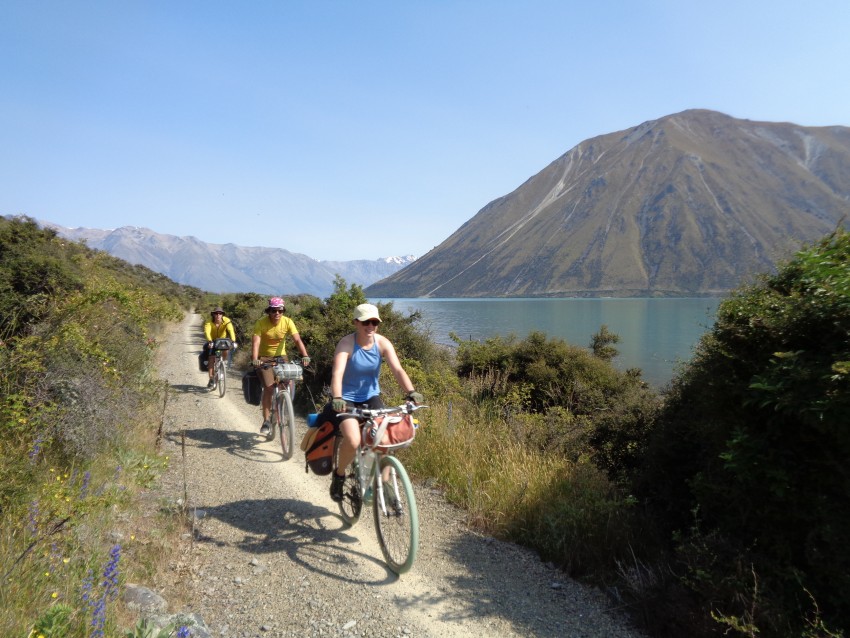 Published 2020-01-07
Our good friends Charlotte and Ken, my partner Jeremy and I recently cycled the Alps 2 Ocean from Oamaru to Tekapo. Jeremy and I had cycled this trail 5 years ago and we wanted to do it again in the other direction to have a better view of the mountains. We love the feeling of freedom and independence cycle touring gives us, and this trip was no exception.
It was the first time we toured with other people. The weather was perfect and everyone had a blast.
Charlotte and Ken share similar values to us: they are also car-free and wish more people used bikes as their main mode of transport. Our time together on the trail was a great way to get to know them better.
Biking Buddies Photo Competition entry.