Winners of the Great Ride Photo Comp
We were overwhelmed with the quality, quantity and range of photos entered into our competition. A big thank you to everyone who sent something in.

From almost 200 entries, here is the winner, runner-up and best of the rest. Drum roll please!
And the winner is.... Adrian McKenzie!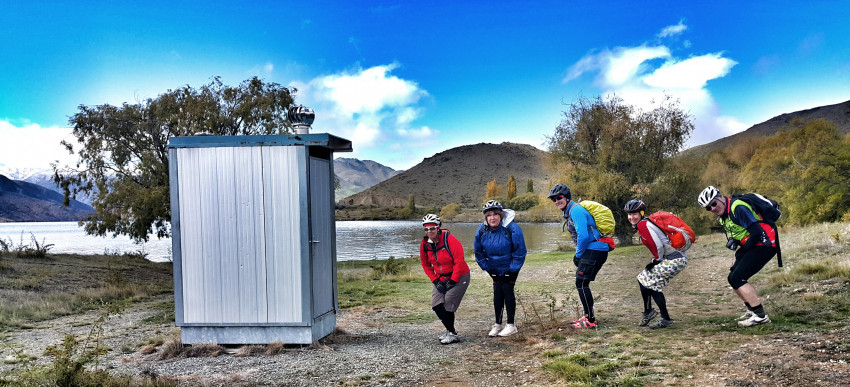 Congratulations Adrian for your awesome shot of riders queuing for the loo beside Lake Benmore on the Alps 2 Ocean Cycle Trail. We love the urgency and composition of this photo! Your $200 Torpedo 7 voucher will be with you soon.
The runner-up and winner of a $100 Torpedo 7 voucher is Lorena Marshall for her beautifully captured image of quiet contemplation on the West Coast Wilderness Trail.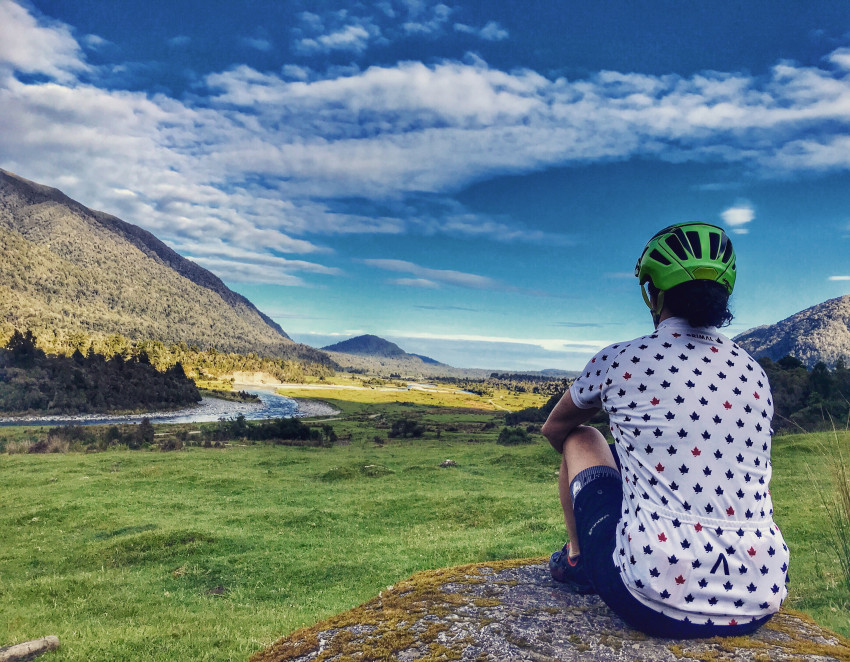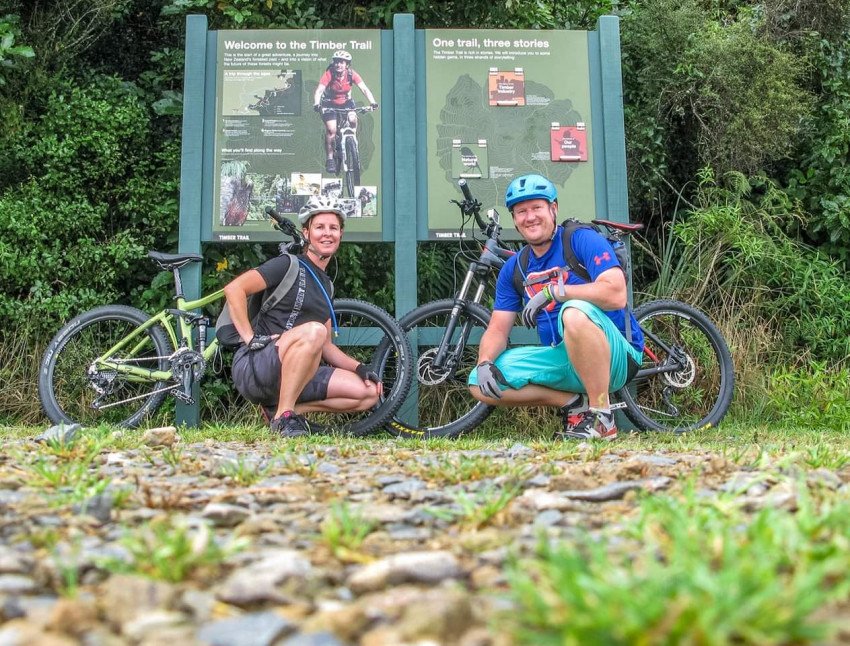 Wendy Watson, we loved your good-looking Timber Trail selfie, so we've decided to send you a bonus $75 Torpedo 7 voucher, too. Well done for dashing back into frame before the timer went off!
Thanks again to everyone who sent in their photos. Here are some of our other favourites.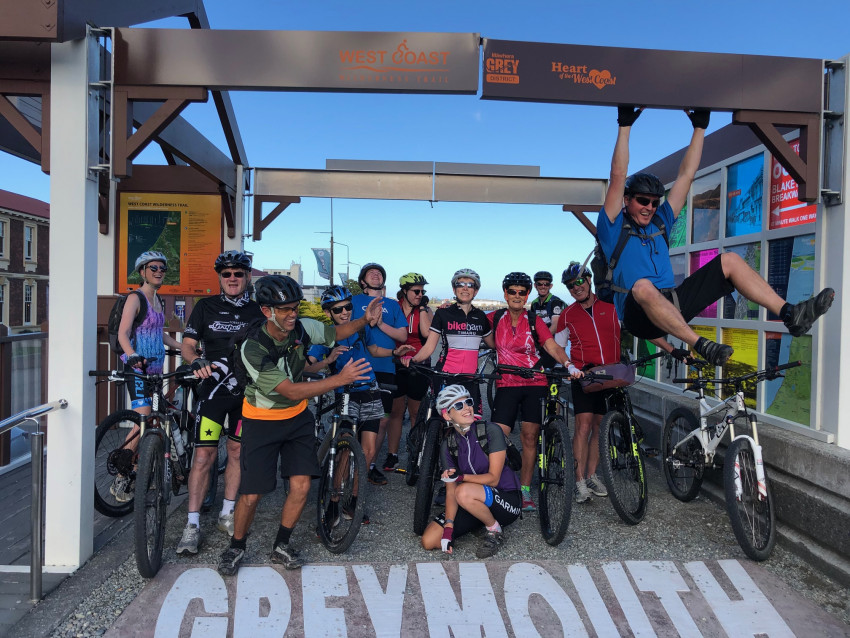 This photo gets 10 out of 10 for capturing the enthusiasm of the people on our trails. Judy Wallace and a dozen co-riders – aged 12 to 60 – rode the West Coast Wilderness Trail and had a ball. 'I would recommend this trail to any family wanting an experience to treasure,' says Judy.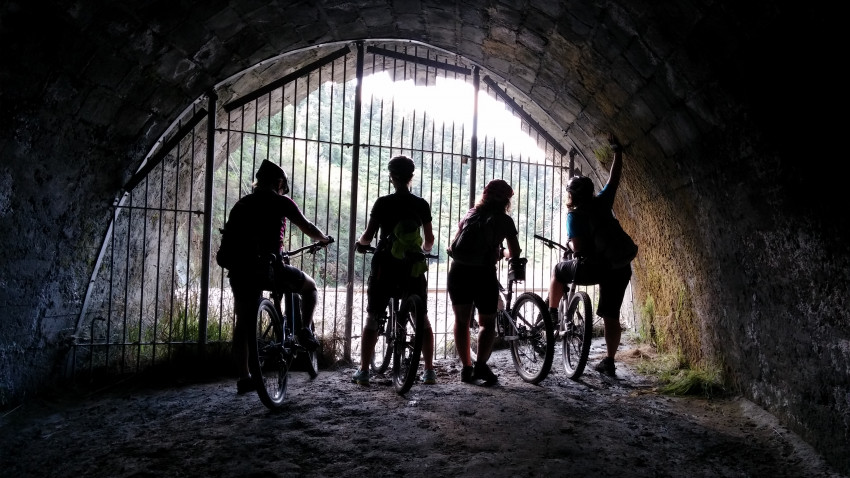 We had plenty of arty shots, too, such as this moody tunnel pic by Heather Allison on the Ohakune Old Coach Road. This awesome one-day ride on the Mountains to Sea Cycle Trail has plenty of photo-ops, including the restored 284m-long Hapuawhenua Viaduct – a must-see for any visitor to the Ruapehu region.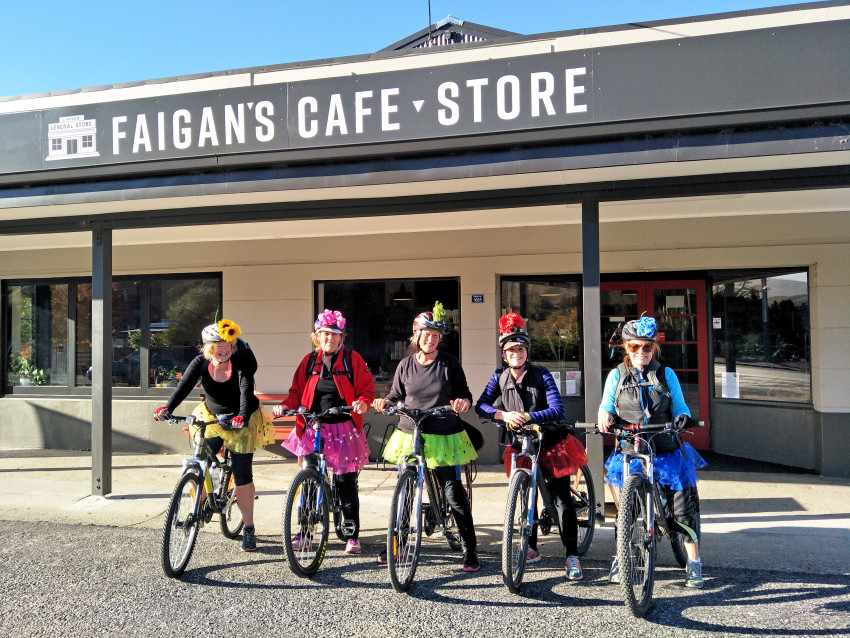 Kay and her biking buddies' splendid outfits certainly caught the judges' eyes. This bright picture was snapped in Millers Flat, one of many restorative pitstops along the Clutha Gold Trail.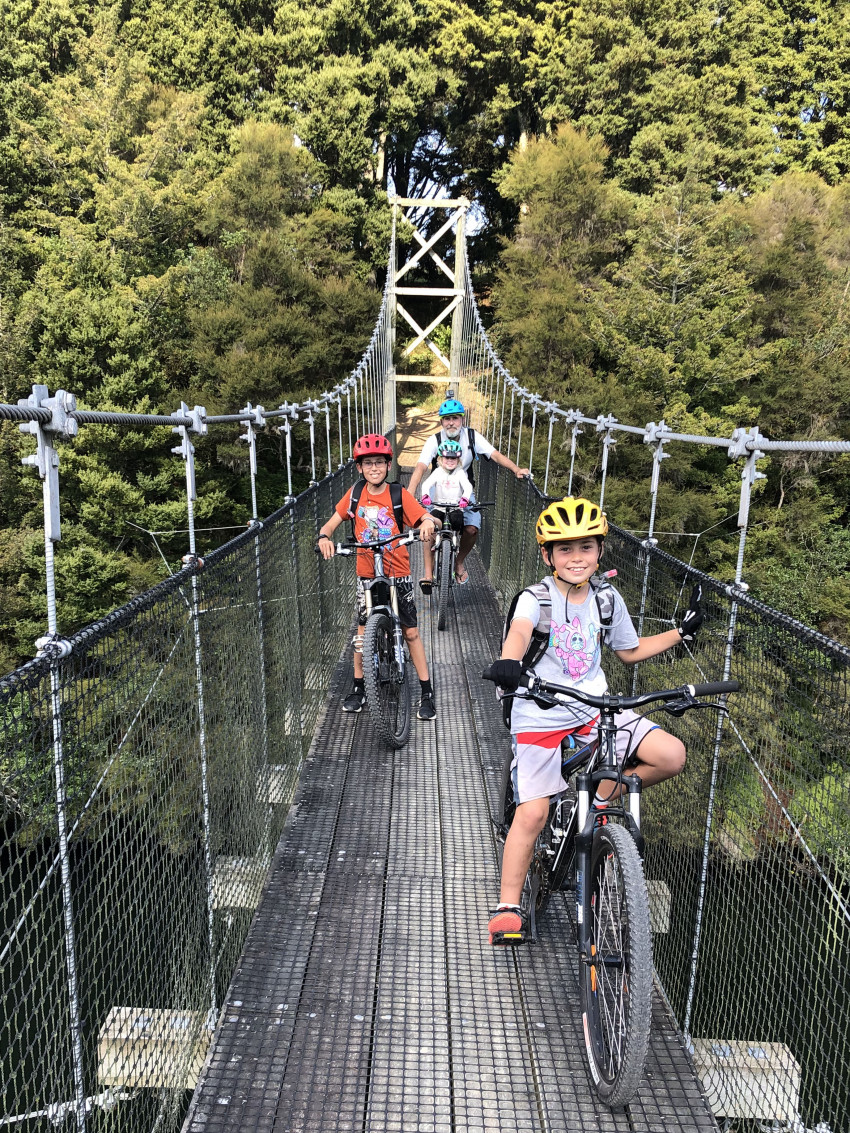 We love seeing families spending special time together on our Great Rides. This happy bunch were snapped by Mum Erin McKenna on the Whakamaru section of the Waikato River Trails.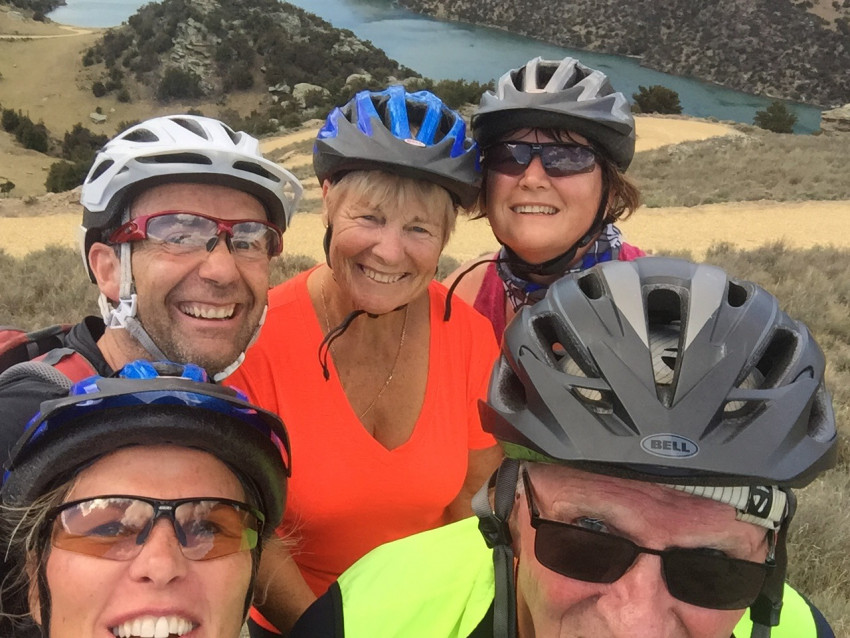 We received plenty of selfies – some good, some not so much. Karen Tobeck may not have mastered getting everyone into the shot but she's a whizz at capturing cheery faces. Roxburgh Gorge Trail.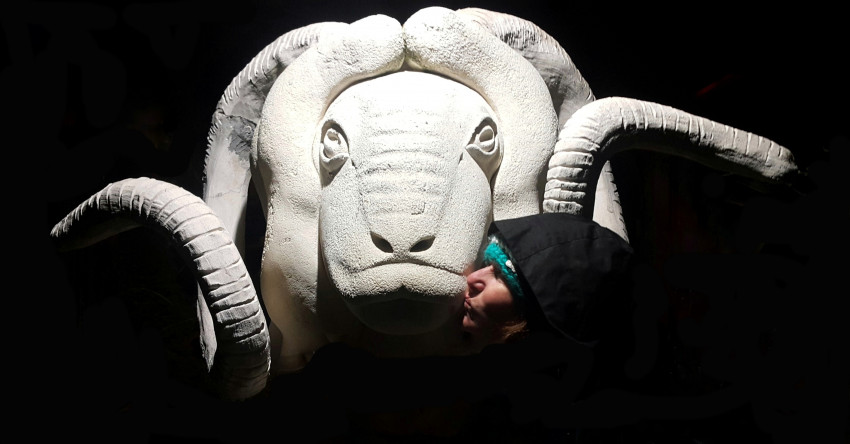 This artful shot shows that there's plenty to see and do besides cycling on the Alps 2 Ocean. Competition winner Adrian McKenzie also gets an honourable mention for this picture of his partner getting acquainted with a wrinkly ram on a night out in Omarama.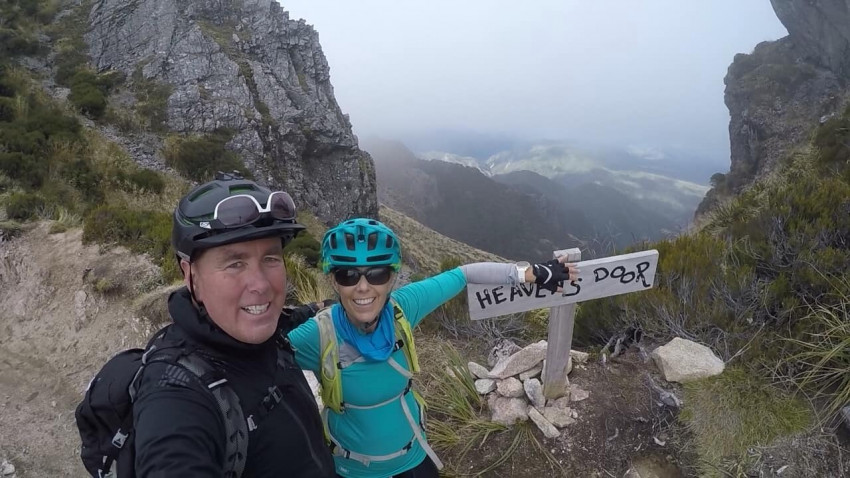 Cloudy skies were no barrier to Colin and Rhonda knocking on heaven's door along The Old Ghost Road. Super selfie!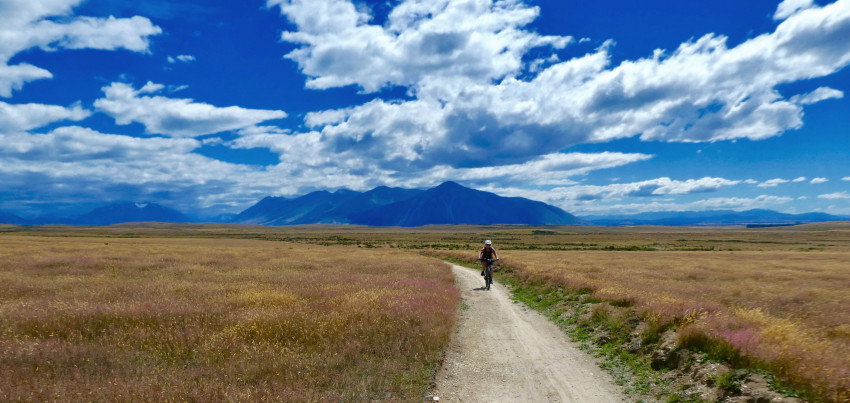 Big skies, lofty peaks and golden grasslands – what's not to like about Bruce McDonald's Alps 2 Ocean photo taken between Lake Ohau and Omarama.
We'd be thrilled to see more of your New Zealand Cycle Trail adventures. Please share them on our Facebook page, or hashtag #nzcycletrail or #ngahaerenga to be featured on our Instagram feed.